Website Hosting Cost In Scottsdale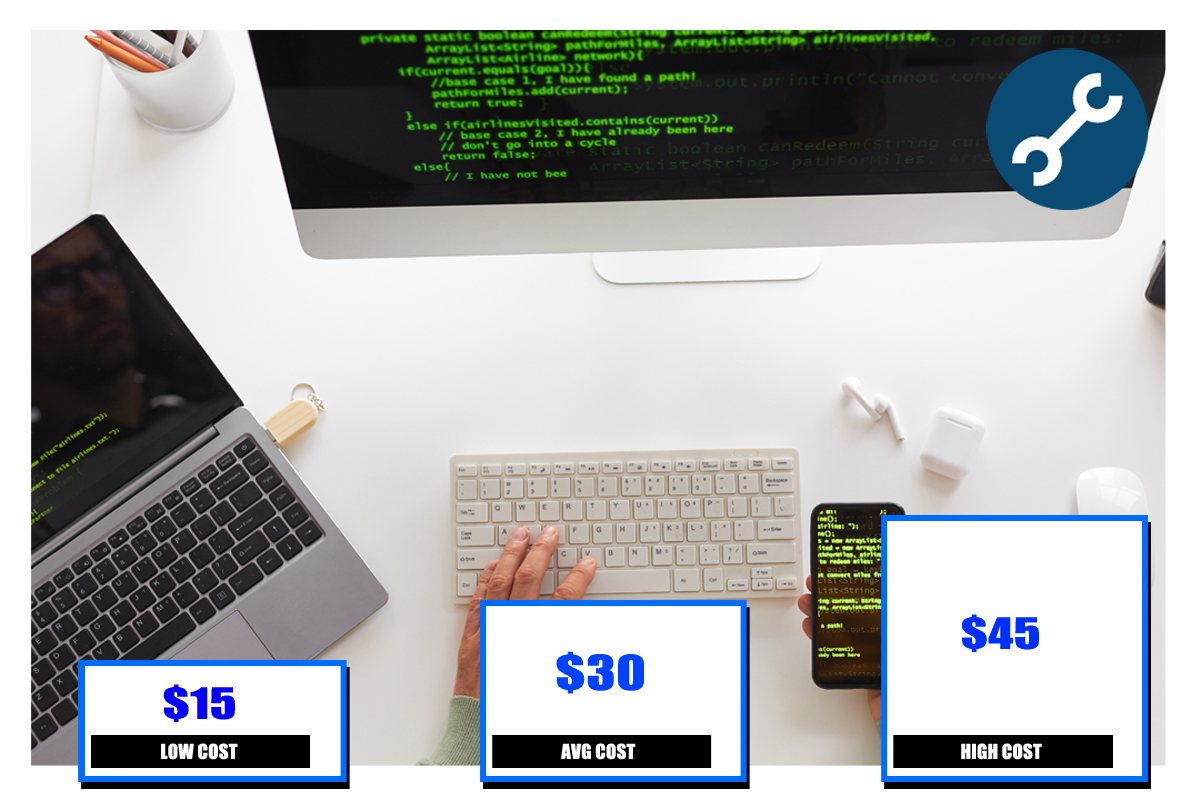 The average cost to host a website in Scottsdale, Arizona is $30 per month, with prices ranging from $15–$45. Costs will vary based on website hosting service provider and amount of maintenance needed on the site. If you are searching online for "website hosting cost" or "how much does website hosting cost," then this post is for you!
What Costs Are Associated With Starting A Website?
There are a number of costs associated with starting and running a website, beyond the simple hosting fees. Here are the seven typical costs one must budget for when starting a website:
Purchase domain
Hosting
Design
Web development
Content/SEO
Marketing costs
Site maintenance
Website hosting is by far the most important aspect of your site's livelihood. When you invest in a website hosting service, this can affect the overall performance of the site and the costs associated with ownership. Expect to pay for hosting services for as long as your site is up and running. The lowest possible price you'll pay for website hosting in Scottsdale is $15. This price, though, simply includes hosting. There will be no maintenance, design or content creation included. Other hosting costs that are closer to the $30–$45 range can include design, hosting and maintenance. Put simply, if you are paying the lowest possible price, design and build of the site will be your task.
There are numerous types of servers to host websites, and these servers will come at various price points. Find the server with the ideal features and price range before committing to a provider. Of course, choosing the best possible server and provider will help your site grow and prosper. Meanwhile, the wrong choice in server and provider can turn into a constant headache and lead to more unexpected costs.
Website Cost Calculator
Now that you have your average price range for hosting, it's time to factor in other costs that may come with your website. Most domains can be purchased for a low price, especially if it is an expiring domain or brand new site name. Generally, a domain name can cost anywhere between $0.95–$12, according to Webfx.com. Add in the average expected hosting cost of $30 per month and you are looking at an average of about $365 for the year.
A local SEO campaign is crucial for every site. SEO strategies involving content services, local links and citations can cost between $500–$2,500 per month in Scottsdale. Strong SEO will help you accomplish many goals as a company, including the building of strong brand awareness. Exposing your brand/product to a large audience will undoubtedly lead to long-term success.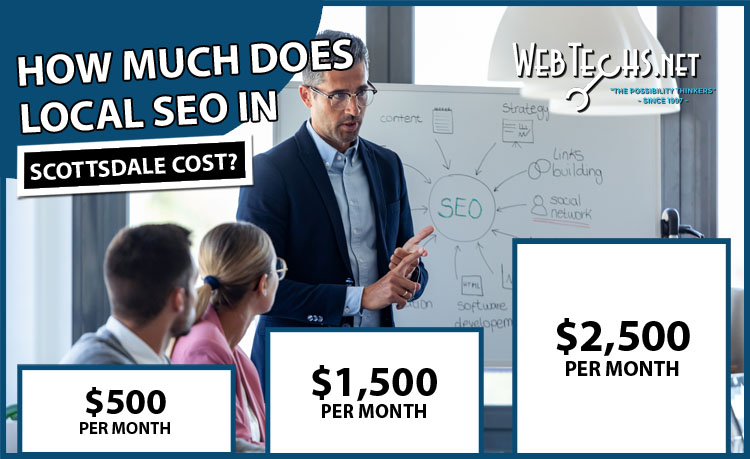 Of course, the larger costs will come in after the domain name and hosting services. Small business will typically pay at least $2,000 for web design. Maintenance costs over the year can range anywhere from $400–$1,200, depending on the site's issues. If you're looking to boost your site or company's exposure even more, many hosting services will offer marketing packages for an additional cost. Expect to pay at least $2,500 per month for marketing services.
Average Website Hosting Costs
Here is a quick list of typical website hosting costs:
Website hosting: $15-$45
Domain name purchase: $0.95-$12
SEO: $500-$2,500 (per month)
Design: $2,000-$9,000
Maintenance: $400-$1,200
Website marketing: $2,500-$12,000 (per month)
*All costs will vary based on specific company needs and the provider chosen to host the website. 
Website Hosting In Scottsdale
Located in Scottsdale, AZ, WebTechs.net has been providing website hosting services in the area since 1997. The hosting services at WebTechs guarantee that servers will never become overloaded. Additionally, dedicated fiber-optic lines, advanced security and unlimited space is provided to customers. Constant monitoring and maintenance is just part of the package that gives your site little to no downtime whatsoever. Keep your local business in the area with WebTechs serving all your online needs. These packages are perfect for small to mid-sized businesses.
Are you looking for more than website hosting? With WebTechs you will also be able to find expert content writing services and an SEO campaign that best serves your company/product goals. Top-notch web design will help your site stand out above the competition! Whether you are looking for custom website design, a re-design or design for your personal and/or ecommerce site, WebTechs is here to help. Don't just take our word for it, though. Check out these reviews from some of current customers right here.
WebTechs.Net In Scottsdale, Arizona
To request a quote for website hosting services in Scottsdale, Phoenix, Tempe, or Mesa, Arizona areas, contact WebTechs.Net today.