Welcome To

WebTechs.Net
WE ARE A FULL SERVICE WEB DESIGN & MARKETING AGENCY
WebTechs.Net has always been focused on helping small to mid-sized companies in The Scottsdale Area increase their web presence since 1997. We achieve great results by using cutting edge search engine optimization (SEO) strategies and keep up with the most current techniques at all times.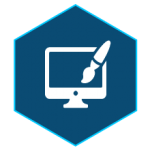 We are the premier Scottsdale SEO company providing stunning Custom Website Design service with over 20 years of experience. When it comes to competition in today's market, having your website stand out with YOUR unique and custom design can mean the edge to get people in your door.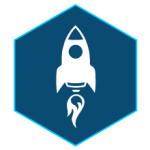 We are your local Scottsdale SEO and Search Engine Marketing Services specialists for small and mid-sized businesses to turbo-boost your rankings and provide the highest return on investment.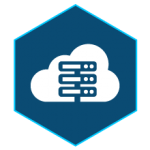 We offer full Web Hosting Services, delivering the highest quality features including unlimited bandwidth, emails, dependable up-time, and 24/7 support.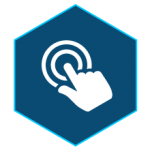 Let our expert SEO team analyze your business and the market you compete in to develop the best PPC or Adwords Campaign keyword promotion plan for your business.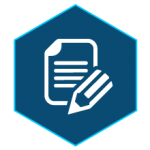 Our team of Content Writers work to ensure that the design and layout of your site will engage and convert visitors into customers. Along with ensuring that your Content is SEO sensitive and will help improve your Google Rankings.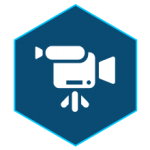 We offer high definition video production services to showcase your business and products which encourages customers to stay on your site longer.
Full Service Website Company –

Since 1997
WE ARE "THE POSSIBILITY THINKERS"
We partner with clients to explore these possibilities and create a high-impact, integrated online marketing solution that lays the foundation for your business's continued success. We use advanced technology and proven online marketing strategies to help your business get found online.
Jeffrey Wilms Training & Management
Thank you so much for the great service and professionalism over the years.
One Call Services
I want to thank Erick at WebTech for his continued excellent service and super-fast response. I gave him some plumbing and AC instructions for a web update mid-morning and by noon it was done. Excellent work and unbelievable turnaround time. WebTech's assistance on our web design is also giving us a higher ranking with excellent exposure as well as more relevance on Google. Thank you Erick and the WebTech team.
Rem AD Window Repair
WebTechs has been our website go to guys since 2008. We used them for our Web Site Design and SEO Optimization,they Host our website never have had any downtime. Our Website Video Production was done through WebTechs. We are kept up to date with all the new ways the internet is improving for advertising. Darren is great informing us as to what we might and might not need and it has never been a pressure sale with him. Steve and Adam also do great job we send a change in to our website it is usually up and running in 24 hours.
Impact Auto Body
WebTechs designed Impact Auto Body's website several years ago & we love the changes that they made. Our SEO ranking has greatly improved since using them also. I would highly recommend them for any type of business!
French Electric & Lighting Supply
Web Tech has done my web page for quite a few years and the amount of hits I get is amazing. They are in process of redoing the content and I feel the the price is reasonable.
Barrier Insulation
Thanks WebTechs! You created my Google maps listing and helped improve my website for the best search engines. Also, you are always available to help anytime I need to make changes to my regular web or mobile sites or have any extra questions., I'm very pleased with your professionalism and customer service!
Above All Pool Care
WebTechs does an awesome job with internet marketing for my website and I love the new ranking report software! Would recommend their services for any business, small or large!
Desert Foothills Gardens Nursery
Desert Foothills Gardens Nursery has been a loyal customer of Web Techs since 2004. Darren has been our Rep for as long, and always keeps our site at top performance. The rest of the crew is also invaluable for optimum website design and SEO. We have recommended Web Techs to many over the past 10 years. Thanks to all of you!
Bridwell Automotive Center
Our business has been working with Webtechs for several years. We are a small auto repair shop and have seen our website go from a few hits a day to upwards of a 1000/day. Of course with these hits we gained a large amount of new business and when asked where they found us it was always online. Customer service is number one and any changes or new ideas you may have the guys at Webtechs are on it right away. They are excellent at SEO and know just the right keywords and content to help you outrank your competition. I highly recommend their services and look forward future growth of our business thanks to their skilled knowledge and creative ideas.
MK Remodeling
We have used Web Techs for a few years now and have been very pleased not only with the performance of our website, but also with the partnership we now have with them. Customer service is outstanding and the ability to collaborate on different aspects of the site is great. We would highly recommend Web Techs to anyone looking to jump start their online presence!
AZ Auto Air
We are very happy with the services provided by WebTechs. They handled our initial Web Design and presently handle the site maintenance, the hosting and our Google Ad Words account. They are always there to answer our questions and make updates to our website when we need it. I would recommend WebTechs to anyone needing design, host and marketing services.
Tumbleweed Stained Glass
Our Company, Tumbleweed Stained Glass, has been working with Webtechs for quite a few years now. Any time we've needed to change things on our website, i.e., adding new pictures or changing our hours for holidays and etc., they have immediately responded to our request. You won't go wrong working with Joey, Brett and the best salesman ever, Darren.
The Asbestos Institute
Very impressed with the enthusiasm and knowledge with Web Techs. Highly recommend!
Amazing Mobile Music Instruction
Amazing Mobile Music Instruction came to Webtechs by way of referral. We were on page 9 of Google, ouch! We are now on page 1 again and business is rolling in! I was doubtful at first, to be honest. Not because Webtechs isn't awesome, but because we have a Mobile Music Lesson business and it's tricky to target specific areas in the very large city of Phoenix, AZ. There is also an incredible amount of competition in our field. Since we are a small business still, advertising budgets must be reasonable. They saved us money using their package deals. They are going above and beyond to make our business stand out from the others. Erick (I call him SEO Erick), Brett, Darren and Stephan work very hard to to get you to the top of Google's search engines. They have a lot of large clients and still give the little guy a great amount of time and energy. Thank you Webtechs!!
Elite Solar Systems
Amazing company to work with, customer service is outstanding. They do an amazing job with our website and SEO services for Elite Solar Systems. They have exceeded our expectations when it comes to their design ,knowledge and customer service. We often get compliments from our customers about our website. I highly recommend them to anyone. Thanks guys for doing such a great job on our site and customer service you provide us.
I have been working with WebTechs for seventeen years, and I have always had great service. Darren, my sales rep and Tim, the tech have been AWESOME…  They both do a great job of keeping me informed on changes that need to be made, so my site always stays at the TOP. Thanks
I had problems how to promote my business, since I started working with WebTechs, I get more phone call and my website became visible, everyday I get more and more business. They are a great team knowledgeable, they know what are they doing and very very friendly. They ROCK! Highly recommended!!!
I started doing business with WebTechs 7 years ago when they built my website. The website is phenomenal and the customer service has been second to none. When I have questions, the are easy to contact and always have answers right away. I started doing SEO with them over two years ago and I'm so happy with the results! I am getting a lot of leads from Google now. I didn't understand SEO very well and they took their time to explain it to me in layman's terms. I highly recommend WebTechs for website building and SEO.
WE GO

ABOVE AND BEYOND
FOR ALL OF OUR CUSTOMERS WEBSITE DESIGN, HOSTING, AND SEO NEEDS!