9 Easy Ways/Tools To Build Free High Quality PR Backlinks For Your Website – How To
Backlinks are incoming hyperlinks coming from one site to another. These links also provide power to your website. Getting links from High PR sites increases your sites PR.
Video: Watch this quick video explanation of "What are Backlinks?"


3 of the Easiest Website Submission Sites Online
The first 3 are super easy and all you have to do is enter your URL of the site you want to submit. The first one is a super easy tool to use called "Backlink Maker" by SmallSEOTools.com. Just pop in your URL and your wait for the submissions to finish or move on to the next submission site while you wait. It should realistically take about 2 minutes for the submissions to finish and these links come from safe PR 3, 4, 5, 6, 7, 8, & 9 sites. While you wait, let jump over to PingMyUrl.com. This is another easy submission tool that allows you to enter your URL and pings that URL from 1600 different websites. If you're looking for a quick way to index your site to Google, this tool will get you there in a heartbeat. The third site is Sitevaluefox.com, on this site you will also be able to pop your web address and click submit. Site Value Fox is a site that automatically submits your URL to 457 different website evaluator sites. They basically are scanning your site to see what your earning potential is, but at the same time creating backlinks to your site.
Easy to Medium Difficulty Free High PR Submission Sites List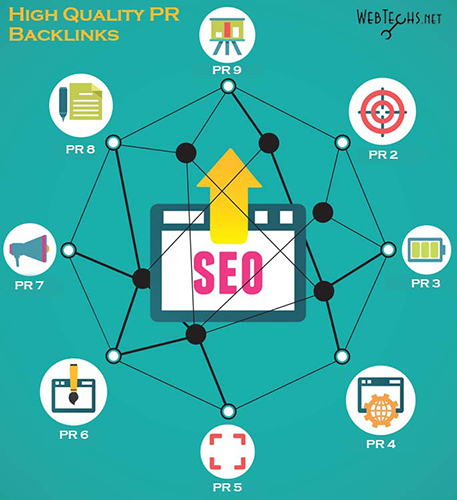 Exalead: http://www.exalead.com/search/web/submit (Page Rank 6) – Enter your URL of your website, a valid email address and enter the capatcha code correctly and your done.
Active Search Results: activesearchresults.com (Page Rank 5) – Enter your website address of your website and your good to go.
Active Search Results: http://www.gigablast.com/addurl (Page Rank 2) – Same as the previous submission. Enter your website address of and your good to go.
Jayde: http://www.jayde.com/submit-site.html (PR 4) – For this submission you will need to enter all of the details about your business including: Business name, address, title, description, social media accounts etc…
Sonic Run: http://search.sonicrun.com/freelisting (PR 6) – Enter your URL of your website, a valid email address, your name and agree to the terms and conditions.
1001 Links: http://www.1001links.de/ (PR 4) – This site is in another language and you are going to have to grab Google's translator tool. Once you get on the site, you will notice that it is in another language. Go ahead and use the translator tool to change the content to your language. Once you have changed the content, you will notice there is a little blue menu button near the top that say "add a link" Click that button and it will take you to a screen where you must translate again but this time you need to create an account. Create the account using any email address and password. It will ask you to verify your email, so go ahead and verify, then come back and fill out your listing.
Conclusion
These are just started backlinks and you will most likely need more than this to rank for very competitive markets. I hope you enjoyed this post and good luck with your submissions. Stay in tune with our blog, we are always creating new content to help Beginner SEO'ers and small businesses understand and learn more about SEO. If you are new to our blog please consider checking out our started post titled "What Is SEO / Search Engine Optimization and Do You Need It?".