EXPERIENCED

SEO COMPANY

IN SCOTTSDALE
WEBTECHS.NET OFFERS HIGH-CLASS AND QUALITY SEARCH ENGINE OPTIMIZATION SERVICES
Why You Will Love Our SEO Services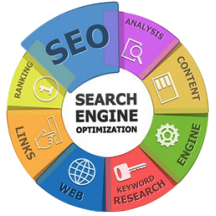 SEARCH ENGINE OPTIMIZATION FOR GOOGLE, BING & YAHOO
LINK BUILDING SERVICES & CONTENT WRITING
GOOGLE, BING AND YAHOO MAPS LISTINGS
ON-PAGE & OFF-PAGE SEO WEBSITE AUDIT
COMPETITOR SPY GLASS – SEE HOW YOUR COMPETITORS ARE RANKING
LINK ANALYSIS REPORTING & KEYWORD RANKING REPORTS
FREE SEO RANKING REPORT AND CONSULTATION

Digital Marketing Agency
We offer SEO services for clients of all sizes, from David to Goliath, throughout the Southwest as well as National, & International Markets. Our advanced tools allow us to monitor and optimize your site more efficiently in order to increase your rankings on search engines and generate more traffic.

White Hat Methods
At WebTechs.Net we only perform "White Hat SEO" practices that are accepted by Google & the Digital Marketing Industry. This means that our tactics focus on human audiences to get your site ranking over your competitors as opposed to just growing your ranking digitally. This also gives your business a solid foundation as Google is developing strategies to lower rankings for companies not using White Hat Methods that could definitely effect your website.

SEO For Google
Getting ranked number one on Google is the most important goal for many clients we serve as no other search engine outperforms or is used more Google. Typically, being on page one for Google search results is more complicated than ranking high on Bing or Yahoo and is also more beneficial because of it's prominence.
Content on the Internet is constantly being changed and updated. In order to be found online by potential customers looking for your products or services, search engines must be encouraged to list your site in their search results.
Search engines use complex formulas and algorithms to determine which pages are highly ranked, and which are not. Search Engine Optimization (SEO) is the process that organizes web page content in the way that search engines prefer.  If the search engines can understand your website, they rank you higher.
A well-organized site is easy for spiders (small bits of code created by the search engines) to "crawl" through your site and catalog it.
Keep in mind that these are computer programs – not people – and what they find appealing isn't always what your visitors would necessarily enjoy. Even the most stunning website in its visual appeal may have a very low ranking in Google.
At WebTechs.net, our SEO techniques combine visual appeal with search engine appeal, making your site easy on the eyes, as well as easy to find using common search terms.
We're here to help you GET RESULTS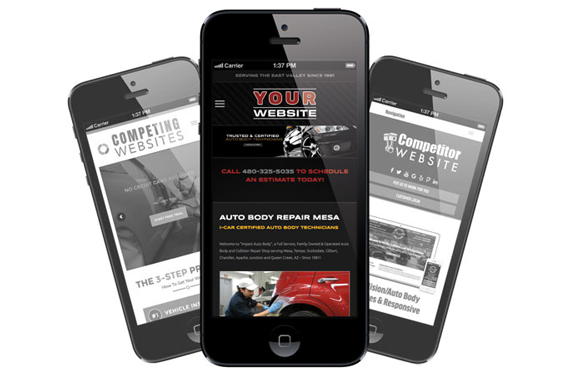 24/7 SUPPORT
WEB HOSTING WITH 99.9% UPTIME
EMAIL HOSTING, INCLUDING CORPORATE E-MAIL ALIASES AND POP ACCOUNTS
THE PERSONAL TOUCH AND UNDERSTANDING OF A LOCAL COMPANY
DOMAIN NAME REGISTRATION
INTERNET-BASED EMAIL PROGRAMS FOR ACCESS ON-THE-GO
FOUR (4) CONTENT CHANGES PER YEAR (A $300 VALUE!)
Local SEO
Many Scottsdale SEO Companies are strictly local in scope and understanding this is important for proper and effective SEO development. Content on local sites needs to clearly inform Google and other search engines where the business is located and what cities are served. Ineffective local SEO can lead to low conversion rates.
We understand the importance of your web presence when it comes to marketing locally. We offer everything from basic local SEO services, all the way up to advanced multi-page SEO services. These services may include site & content optimization, creating and maintaining your business presence on social networks, video marketing & optimization, & much more.
National, Enterprise, & International SEO
If you are capable of offering your products or services nationally, Google and the search engines need to know that! The result of ineffective national SEO in your website content can be devastating, causing your business to only rank well when a search is performed by someone local to your business address. At our Scottsdale SEO company, we understand the difference between national and local business, and make sure Google understands where you are at as well.
As a national SEO company, WebTechs.Net has extensive experience in all areas of internet marketing, and knows how important it is to create a presence online. The overall objective of Search Engine optimization and website submission is to make your company and it's products/services easy to locate. Resubmission is important so that the search engines index & crawl your website frequently
"Our Scottsdale SEO service incorporates many effective SEO techniques into our already well performing search engine submission services. If you are looking to maximize the potential of your website and increase the reach/exposure of your business, our SEO packages might be perfect for you."
Google+ Optimization & Creation
Social media sites like Google+ or Facebook aren't just for sharing family pictures anymore. Many businesses are using these sites to create specialized pages for their businesses. This allows them to connect with customers in a more intimate way, increase their inexpensive advertising options, or solicit customer reviews.
Another benefit of these business pages on Google+ and elsewhere is that they are ranked separately from your website, but still point traffic to your company. We can design and create a well-optimized Google+, Facebook, Twitter or other social media business page for you, or modify your existing one to increase search engine visibility.
AdWords & PPC Services
Pay Per Click services and Adwords are legitimate methods of increasing website traffic. Proper management of these types of accounts is required in order to ensure success and the results you are looking for. Our team of experts have years of experience researching the best Adwords keywords for an industry, and developing compelling Pay Per Click campaigns.